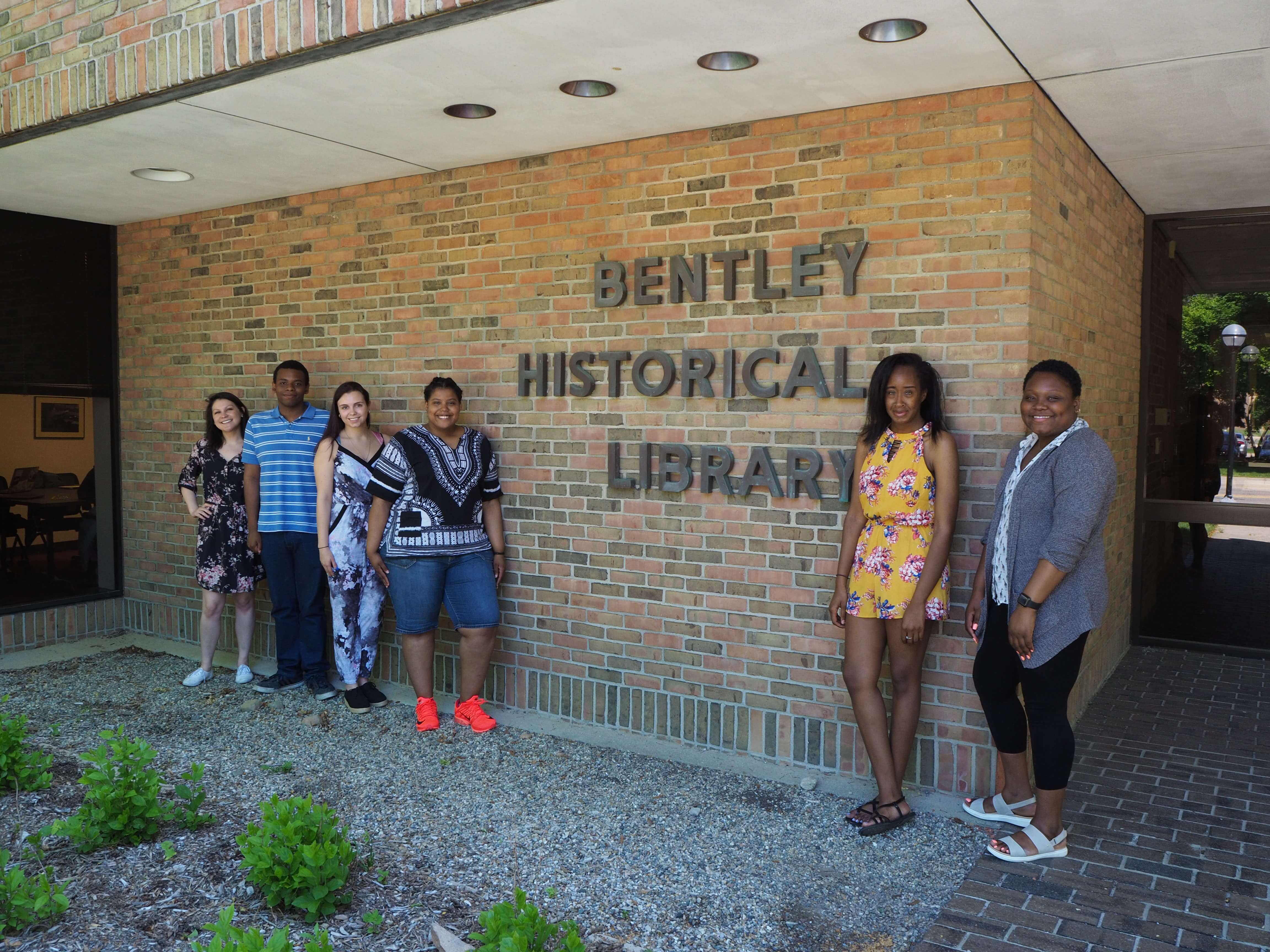 Michigan in the World
---
Michigan in the World let undergraduates dive deep into archives and share their findings with the public.

Working with a faculty expert and graduate student coordinator, students engage in extensive original research and present their findings in digital exhibits designed for public and classroom audiences. This public history program is a partnership with the Bentley Historical Library and the College of Literature, Science, and the Arts.
Photo: 2018 Michigan in the World team members (from left) Severina Scott, Bryan Foster, Chelsea Vergiels, Taniya Moore, Brittany Simmons, and Lakyrra Magee.
This public history project offers five narrative histories that illustrate and animate the histories and labor of local Black residents of Ann Arbor and Ypsilanti.
Search All Projects