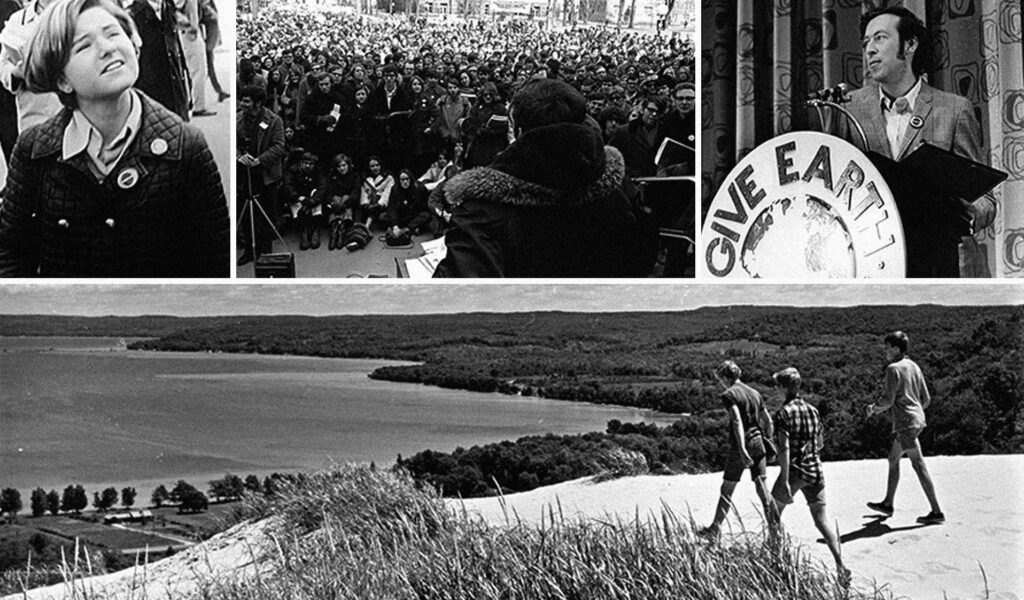 Give Earth a Chance: Environmental Activism in Michigan is a public history exhibit created by a team of eight undergraduate students and one professor at the University of Michigan during the Fall 2017 semester in History 399: "Environmental Activism in Michigan."
The exhibit traces the origins of the environmental movement in the state of Michigan and in modern America and then focuses in depth on the ways that activist groups and policymakers responded to the "ecological crisis" during the late 1960s and early 1970s.
Give Earth a Chance is a production of Michigan in the World, coordinated by the U-M History Department in partnership with the Bentley Historical Library and the College of Literature, Science, and the Arts. It is also part of the Environmental Justice Lab.
Project Team
Students: Joshua Blum, Meghan Clark, Amanda Hampton, Maya Littlefield, Julia Montag, Trent Reynolds, Hannah Thoms, Kiegan White
Faculty Coordinator: Matthew Lassiter
Archivist: Cinda Nofziger
Public Engagement Manager: Gregory Parker
Author
Amanda Hampton, Hannah Thoms, Joshua Blum, Julia Montag, Kiegan White, Maya Littlefield, Meghan Clark, and Trent Reynolds
Contributor
Cinda Nofziger, Gregory Parker, and Matthew Lassiter
Department or Unit
History
Format
Exhibit and Website
Support Partners
Bentley Historical Library