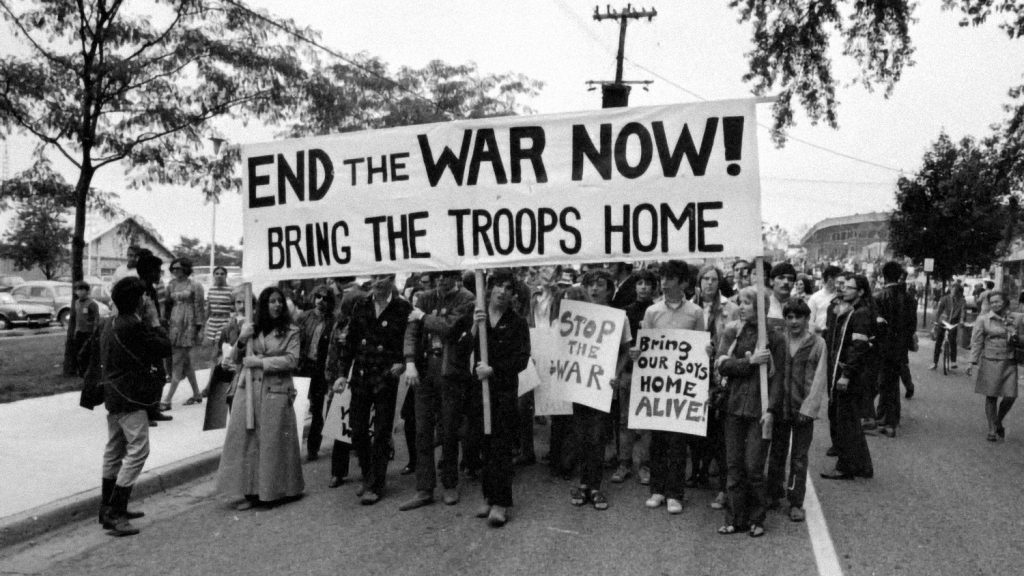 From 1965 until 1972, the campus of the University of Michigan became a stronghold of political activism and intellectual discussion against the war in Vietnam. Students, faculty, and university administration all played roles in advocating and resisting political change. This exhibit publicizes research conducted by undergraduate students about the history of the anti-war movement at U-M.
"Resistance and Revolution: The Anti-Vietnam War Movement at the University of Michigan, 1965-1972" is one of the inaugural iterations of Michigan in the World (MITW), where students develop online public exhibitions about the history of the University of Michigan and its relationships with the wider world. This exhibit was created by a team of five undergraduate students during the Winter 2015 semester in History 497: "Global Activism at U-M: The Anti-War, Anti-Apartheid, and Anti-Sweatshop Movements." MITW is now offered as an extracurricular, paid undergraduate internship program
MITW is coordinated by the U-M History Department in partnership with the Bentley Historical Library and the College of Literature, Science, and the Arts.
Project Team
Bentley Michigan in the World Fellows: Obadiah Brown, Maria Buczkowski, Chris Haughey, Andreea Matei, Kevin Trierweiler
Faculty Coordinator: Matthew Lassiter
Public Engagement Manager: Gregory Parker
Author
Andreea Matei, Chris Haughey, Kevin Trierweiler, Maria Buczkowski, and Obadiah Brown
Contributor
Gregory Parker and Matthew Lassiter
Department or Unit
History
Support Partners
Bentley Historical Library and LSA Technology Services