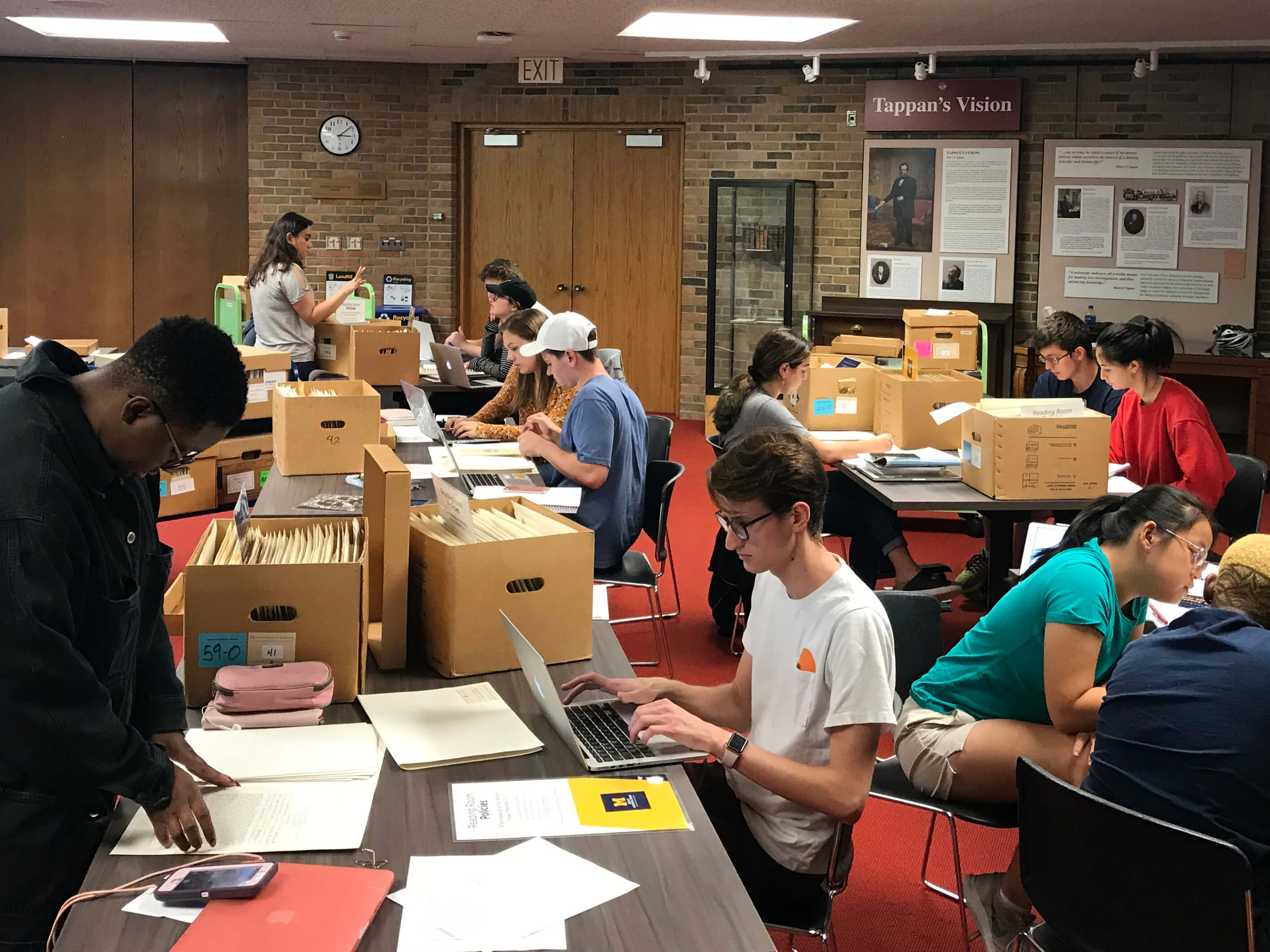 HistoryLabs
---
U-M HistoryLabs bring together faculty, graduate students, and undergraduates as investigators and lab members in long-term research projects—often in collaboration with community partners.
U-M HistoryLab students become coauthors of digital humanities and multimedia projects aimed at diverse public and academic audiences, gaining valuable career-related experiences in research, digital technology, and collaboration.
Students learned to transcribe fifteenth-century wills from the London Metropolitan Archive, documenting their results in a StoryMaps exhibit that explores life in late-medieval London.
Search All Projects