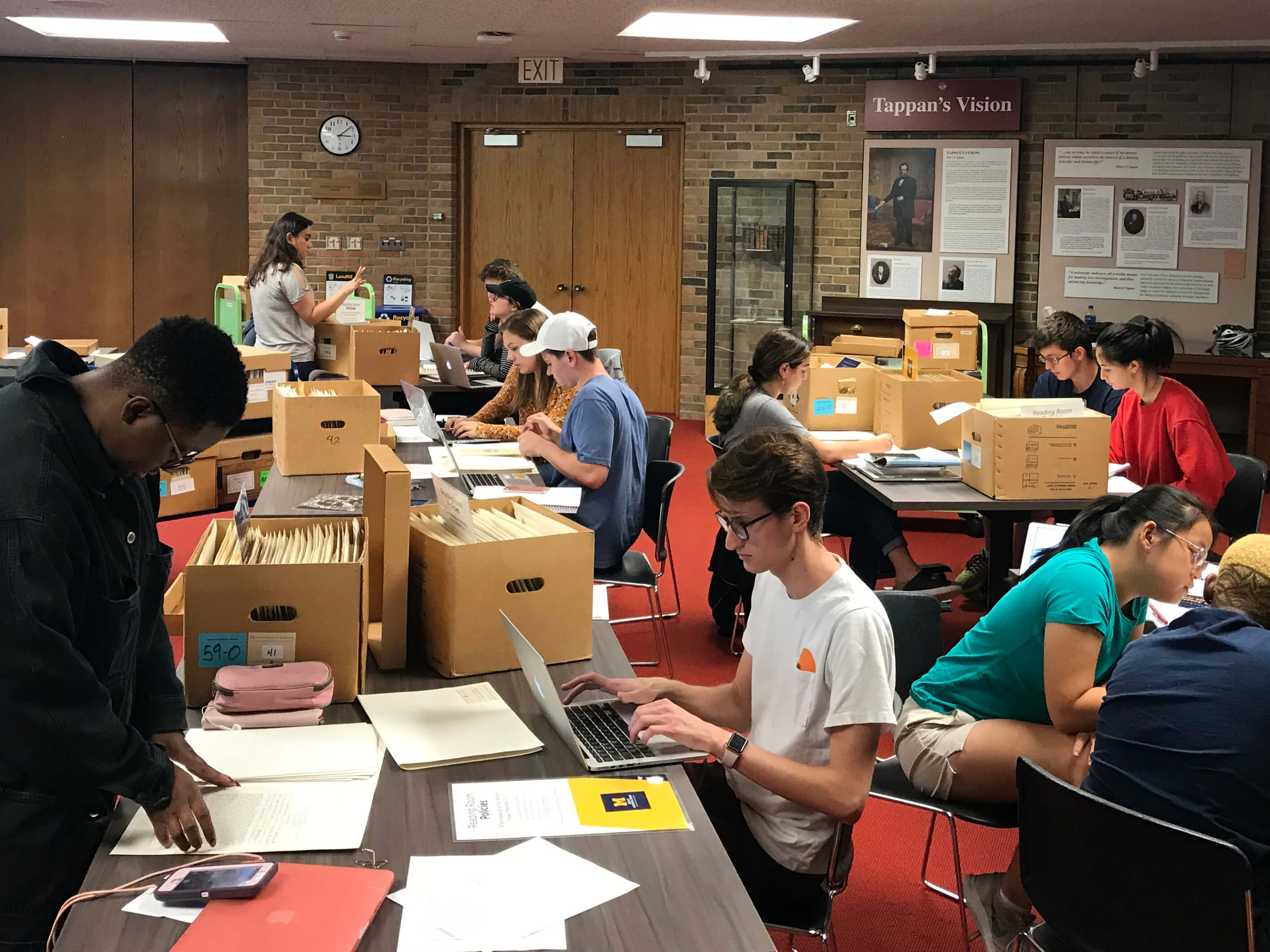 HistoryLabs
---
U-M HistoryLabs bring together faculty, graduate students, and undergraduates as investigators and lab members in long-term research projects—often in collaboration with community partners.
U-M HistoryLab students become coauthors of digital humanities and multimedia projects aimed at diverse public and academic audiences, gaining valuable career-related experiences in research, digital technology, and collaboration.
Working with the United States Holocaust Memorial Museum, this HistoryLab develops digital analytical materials based on the museum's archives for its online educational programming.
Search All Projects