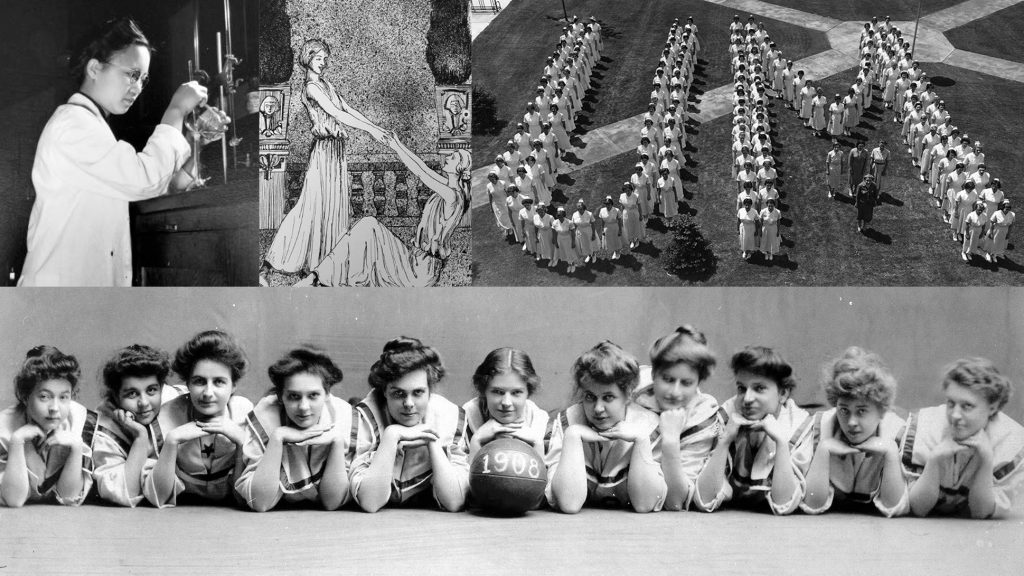 The year 1817, when the University of Michigan was founded, holds immense significance for the history of the university—except for women. It wasn't until 53 years later, in 1870, that women were officially admitted to U-M.
Michigan in the World team members immersed themselves in the archives of the Bentley Historical Library, studying women's strides and struggles as students, faculty, staff, and alumnae from the late 1800s to the present. Tracing women's history specifically provides us with a different timeline of milestones and turning points than those that are generally associated with the history of the university, which has until only recently been an incomplete recollection.
"'A Dangerous Experiment': Women at the University of Michigan" is part of Michigan in the World (MITW), a paid undergraduate internship program where students develop online public exhibitions about the history of the University of Michigan and its relationships with the wider world. MITW is coordinated by the U-M History Department in partnership with the Bentley Historical Library and the College of Literature, Science, and the Arts. 
Project Team
Bentley Michigan in the World Fellows: Abigail Esbrook, Sophia Kaufman, Laura Marsh, Mel Neal, Emma Stout, Levi Teitel
Faculty Coordinator: Michelle McClellan
Graduate Student Supervisor: Molly Brookfield
Public Engagement Manager: Gregory Parker
Author
Abigail Esbrook, Emma Stout, Laura Marsh, Levi Teitel, Mel Neal, and Sophia Kaufman
Contributor
Gregory Parker, Michelle McClellan, and Molly Brookfield
Department or Unit
History
Support Partners
Bentley Historical Library and LSA Technology Services