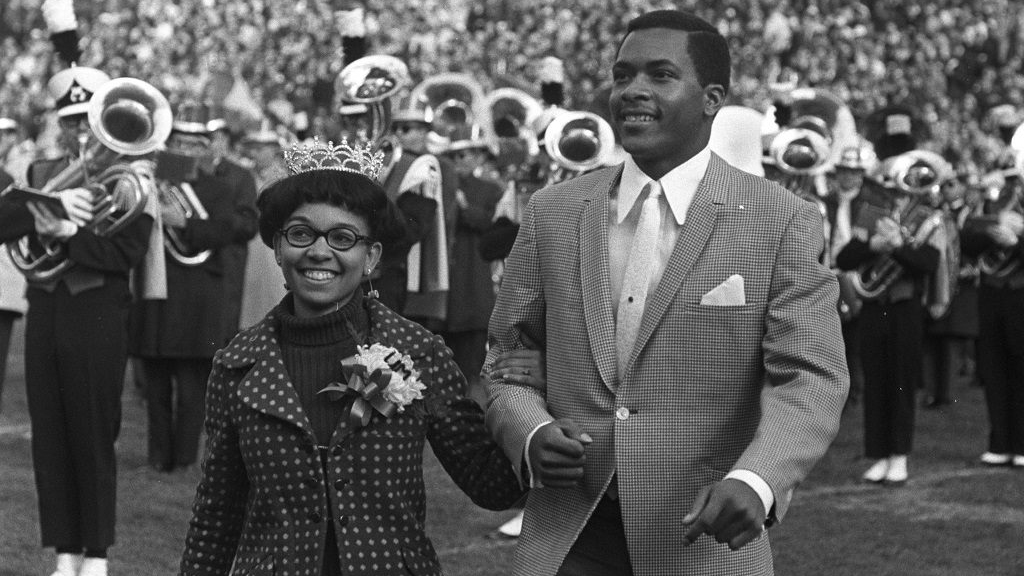 Black female students have been attending the University of Michigan for over a century, well before many other colleges and universities began admitting black students or women. This project explores the social world of Black students—investigating their lives before, in, and after their time at U-M.
This self-guided tour is intended for Ann Arbor newcomers and locals alike. Participants aren't simply told that African Americans were long forced to live on the periphery of town. Instead, they venture to off-campus sites like 1102 E. Ann Street, a former boardinghouse where many black women resided. Participants don't merely hear about the Negro-Caucasian Club or its founder, Lenoir Beatrice Smith. Instead, they visit the site on Church Street where Smith led meetings alongside faculty advisor Oakley Johnson.
"Walking in the Steps of Black Women: A History of the University of Michigan" is part of Michigan in the World (MITW), a paid undergraduate internship program where students develop online public exhibitions about the history of the University of Michigan and its relationships with the wider world. MITW is coordinated by the U-M History Department in partnership with the Bentley Historical Library and the College of Literature, Science, and the Arts.
Project Team
Bentley Michigan in the World Fellows: Bryan Foster, Lakyrra Magee, Taniya Moore, Brittany Simmons, Mahal Stevens, Chelsea Vergiels
Walking Tour Website and Map Design: Maria Garcia Reyna
Faculty Coordinator: LaKisha Simmons
Graduate Student Supervisor: Severina Scott
Public Engagement Manager: Gregory Parker
Author
Brittany Simmons, Bryan Foster, Chelea Vergiels, Lakyrra Magee, Mahal Stevens, Maria Garcia Reyna, and Taniya Moore
Contributor
Gregory Parker, LaKisha Simmons, and Severina Scott
Department or Unit
History
Support Partners
Bentley Historical Library and LSA Technology Services