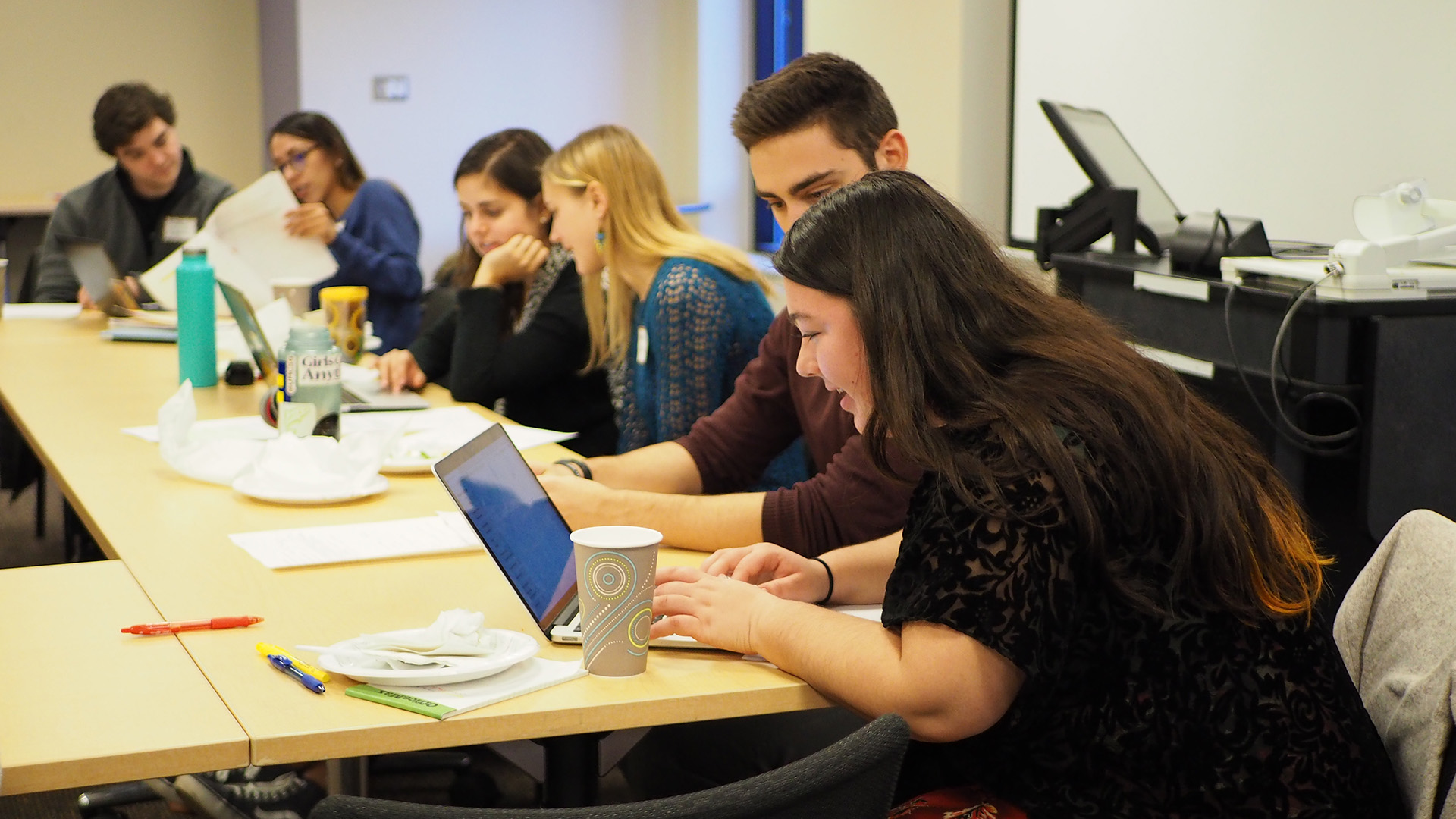 The Immigrant Justice Lab (IJL) is collaborative public humanities project that produces a wide range of scholarly artifacts for and with community partners working in immigrant advocacy in Michigan. In response to needs identified by partners, the IJL trains and supervises interdisciplinary teams of students to create materials for use in immigrant advocacy and defense (briefs and reports, translations, or research repositories on social conditions in countries of origin), develop pedagogical materials, and much more.
Featured projects include Guides to Defending Yourself in Immigration Court and the Asylum Project, a seminar that engages law students and undergraduate students in collaborative research and legal advocacy in support of asylum claims.
The IJL's lead partner is the Michigan Immigrant Rights Center, a non-profit organization with four offices in the state and a caseload of more than 1200 clients.
Director: Jesse Hoffnung-Garskof
Project Team: Melissa Almonte, Grace Argo, Tammi Cervantes, Ana Raquel Devereaux, Amelia Frank-Vitale, Jessica Lefort, Ashley Moon, Tania Morris-Díaz, Rebeca Ontiveros-Chavez, Amy Sankaran, Alexander Stephens
Author
Alexander Stephens, Amelia Frank-Vitale, Amy Sankaran, Ana Raquel Devereaux, Ashley Moon, Grace Argo, Jesse Hoffnung-Gasrskof, Jessica Lefort, Melissa Almonte, Rebeca Ontiveros-Chavez, Tammi Cervantes, and Tania Morris-Díaz
Department or Unit
History
Publish Date
2018, 2019, 2020, 2021, and 2022
Support Partners
Michigan Immigrant Rights Center