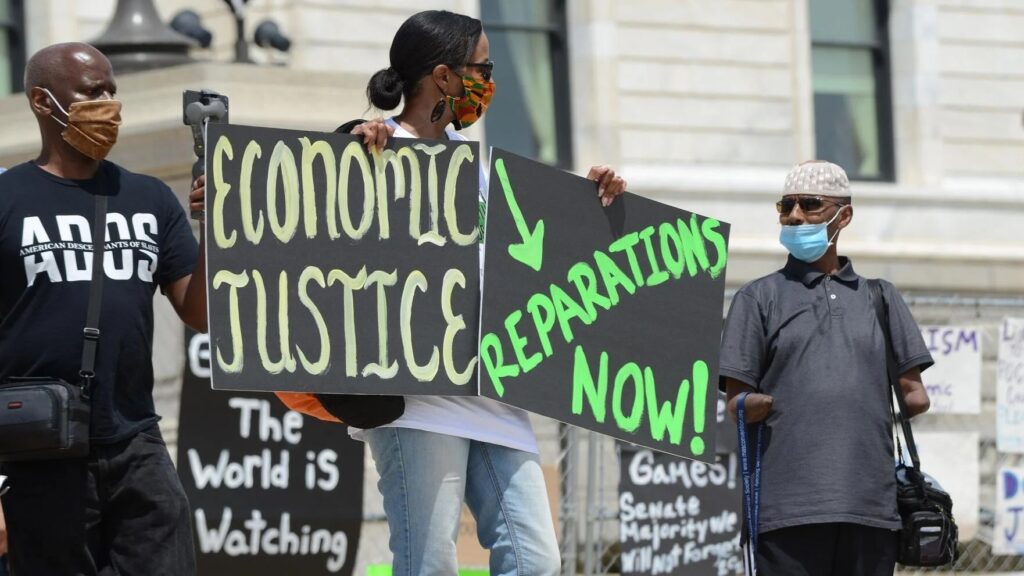 Description: This HistoryLab will be taught in conjunction with the Mellon-funded Crafting Democratic Futures project (run through the U-M Center for Social Solutions), which is partnering with Washtenaw County, Flint, and Detroit community leaders to develop reparations plans, as well as with WQED, the Pittsburgh public television station, to make a documentary film about the project.
Instead of a standard primary source-based research paper, the final product of this graduate-level History 717 course will be case books, written and compiled for the community leaders and documentary filmmakers to understand the broader, global context of reparations and to provide documentary evidence for the reparations plans of the Crafting Democratic Futures project.
Students will work collaboratively with peers in research teams, guided by U-M professors Earl Lewis and Rita Chin, to create case books for three countries that perpetrated state-sanctioned racial violence: the United States, Germany, and South Africa. This work will involve defining "reparations" in relation to other concepts; developing an understanding of how each national reckoning did or did not take place; synthesizing scholarly debates; creating a timeline to trace how reparations changed over time; identifying primary documents associated with each case; and curating this information in an accessible form. Teams will present their "case books" to the community leaders, filmmakers, and Crafting Democratic Futures working group.
Principal Investigators: Rita Chin, Earl Lewis
Author
Earl Lewis and Rita Chin
Department or Unit
Center for Social Solutions and History