The content of sodomy accusations has changed a lot over the past millennium. How does sexuality help forge conceptions of masculinity, both in sixteenth-century Europe and today?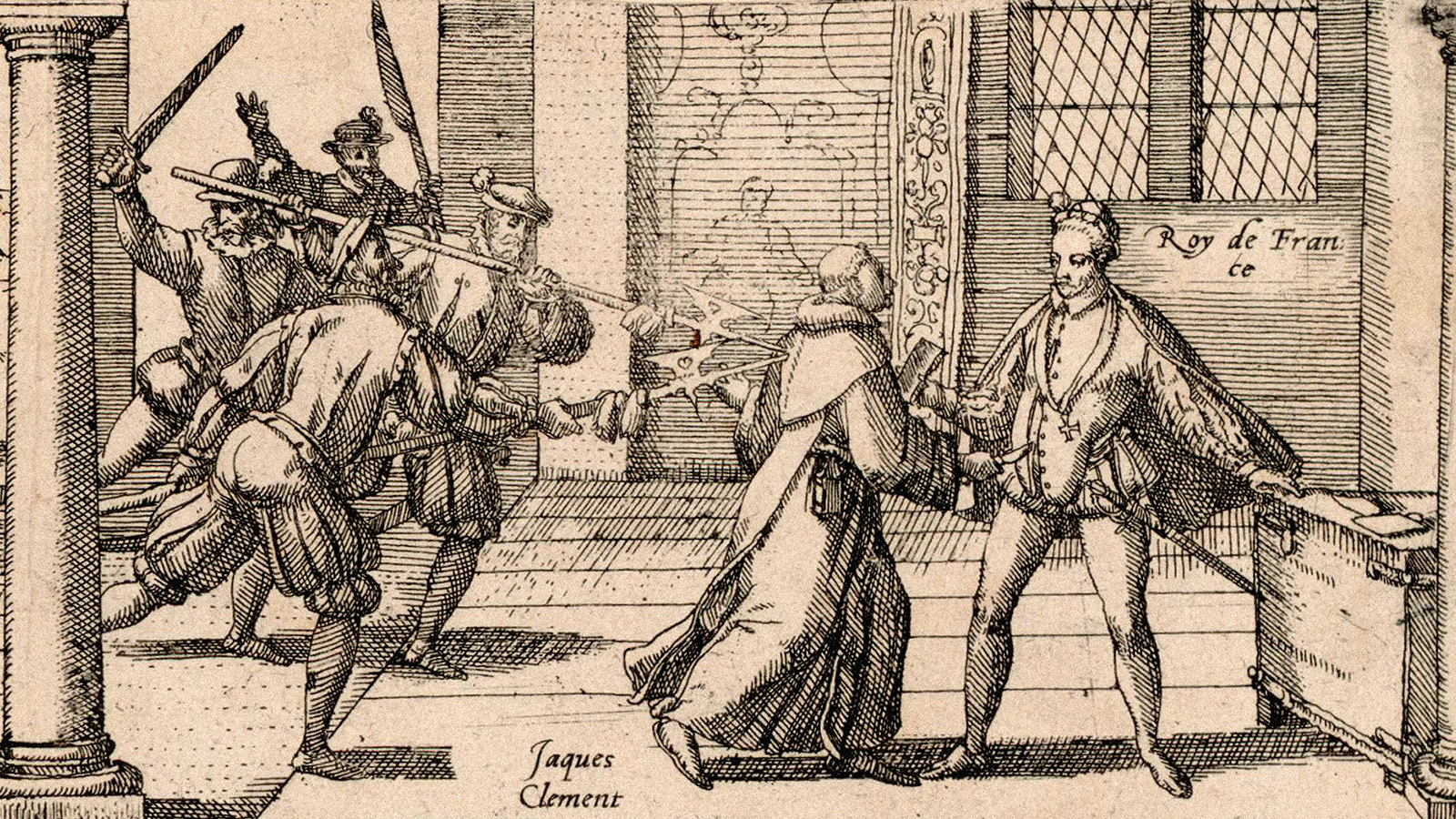 On August 2, 1589, the King Henri III of France was assassinated. In a series of accusations that pointed to his policies, his pastimes, and his desires, they called Henri a sodomite.
Sodomy accusations gesture towards the unchristian and unmanly comportment of the accused. And yet the content of sodomy accusations has changed much over the past millennium. By attending to the moments of congruence and divergence in these accusations, Aidyn Osgood explores how sexuality helps forge conceptions of masculinity. He also investigates how masculinity is a contingent cultural product created by people with political goals rather than a simple, natural outgrowth of human bodies. These ideas resonate powerfully today, when we find ourselves again considering the meanings of masculinity in popular culture.
View the full episode transcript and sources.
Historian Biographies
Aidyn Osgood is a PhD candidate in the joint PhD Program in History and Women's and Gender Studies. His work explores how people between 1500 and 1650 used militaries as a forum to create sexual meaning, from disease to marriage, and from chastity to sexual violence.
Production Credits
Episode Producer: Aidyn Osgood
Voice Actors: Helmut Puff, Taylor Sims, Josh McCurry
Host and Season Producer: Hayley Bowman
Executive Producer: Gregory Parker
Editorial Board: Hayley Bowman, Gregory Parker, Taylor Sims, Melanie S. Tanielian
Presented by the University of Michigan Department of History
Share your thoughts about Reverb Effect by messaging reverb.effect@umich.edu.
© 2020 Regents of the University of Michigan
Contributor
Gregory Parker, Hayley Bowman, Melanie S. Tanielian, and Taylor Sims
Department or Unit
History