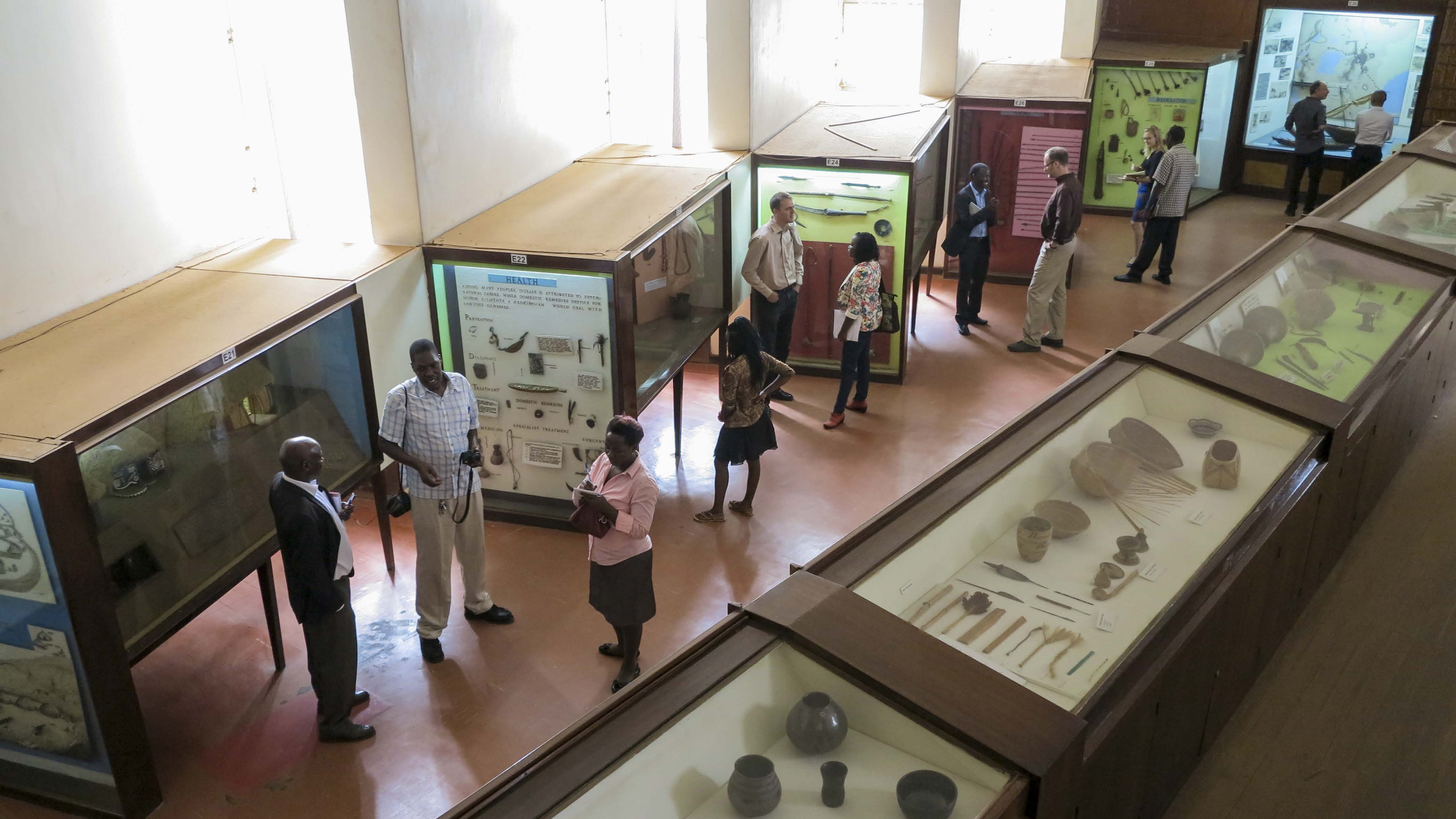 Derek Peterson will serve as principal investigator for "Repositioning the Uganda Museum," working with a team of colleagues to repatriate objects from the University of Cambridge Museum of Archaeology and Anthropology (MAA) to the Uganda Museum in Kampala.
With support from from The Andrew W. Mellon Foundation, this project team will select a set of artifacts from the Cambridge museum, repatriate them to the Uganda, conduct research on their history and provenance, and exhibit them in the Uganda Museum, East Africa's oldest museum. Makerere University graduate students will assist with research.
The project timeline calls for the MAA objects to be relocated to the Uganda Museum by the end of 2022. In early 2023, the team will begin research and exhibit design, with the exhibit opening later that year. In 2024 a conference will invite scholars and museum curators from Uganda, surrounding countries, and U-M to reflect on the exhibit and project. Two publications will come from these efforts, an exhibition catalog and an open-access white paper on the project itself.
Principal Investigator: Derek M. Peterson
Department or Unit
History
Support Partners
Uganda Museum and University of Cambridge Museum of Archaeology and Anthropology