Many liken Donald Trump to sitcom character Archie Bunker, a comparison based on personal characteristics and a shared hometown: Queens, New York.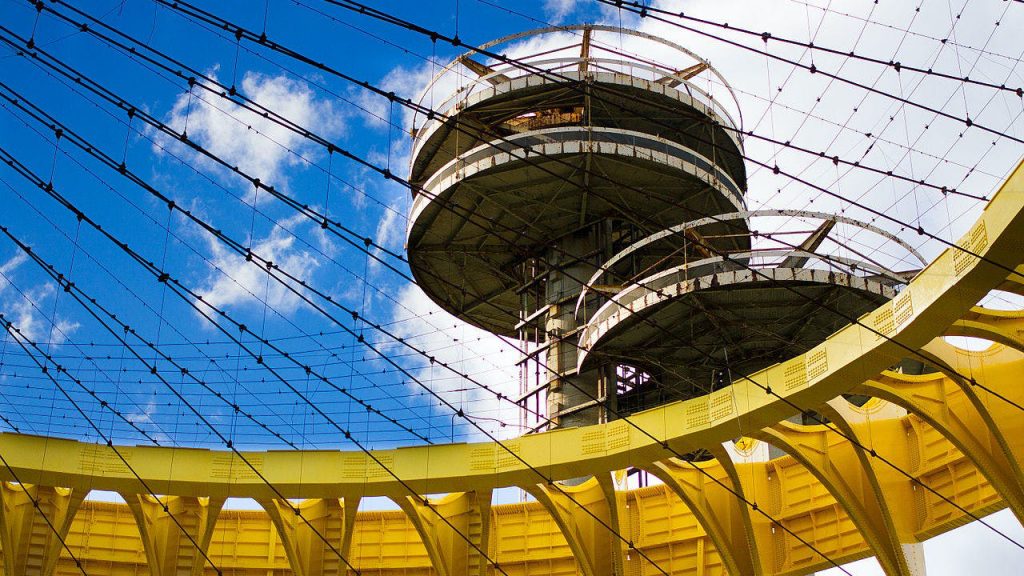 Since Donald Trump stepped into the political spotlight, many have likened him to Archie Bunker, star character of the 1970s sitcom All in the Family. The comparisons were based on the crude demeanor, the vulgarity, and the racist and misogynistic views. The comparison seems apt. While the two men certainly shared some unfavorable characteristics, many of those who made the comparison focused on the apparent source for those characteristics—their shared hometown—Queens, New York.
Daniela Sheinin hadn't given much thought to the comparison, but when she found a kitschy drinking glass at an antique mall displaying an Archie For President graphic, she thought maybe this was something to contemplate. Instead of the president as Archie, we have Archie as the president.
As she began to investigate the Bunker/Trump trope, one thing became clear. They may share a hometown, but they differ in their responses to the rapidly changing Queens neighborhoods that have come to define the borough. In this episode, we consider the many phases of Queens neighborhoods. They are marked by precisely that—fluidity and impermanence. In their transience, as the world moves onward, and the nation evolves, does progress leave something important behind? And to whom is this idea appealing? Where do Trump and Bunker fit now, in what is the most diverse region in the United States?
These questions were some of the many topics covered when Daniela conducted oral history interviews during her dissertation research. Some are featured in this episode.
View the full episode transcript.
Historian Biographies
Daniela Sheinin is a PhD candidate in History at the University of Michigan. She served as the 2019-2020 host and season producer for Reverb Effect. She studies twentieth-century urban, cultural, and transnational and oral histories of the United States. Her dissertation, "Staging Neighborhood: Making Queens in the Construction of New York's Last Great Park," examines the shifting ideas of neighborhood alongside the many phases of construction and deconstruction of Flushing Meadows-Corona Park.
Production Credits
Episode Producer: Daniela Sheinin
Host and Season Producer: Daniela Sheinin
Executive Producer: Gregory Parker
Editorial Board: Gregory Parker, Daniela Sheinin, Melanie Tanielian, Matt Villeneuve
Image: Erin Slonaker, CC BY-SA 4.0.
Share your thoughts about Reverb Effect by messaging reverb.effect@umich.edu.
© 2020 Regents of the University of Michigan
Contributor
Daniela Sheinin, Gregory Parker, Matt Villeneuve, and Melanie S. Tanielian
Department or Unit
History