As athletes, spectators and press from around the world arrived in the city, they would be watched.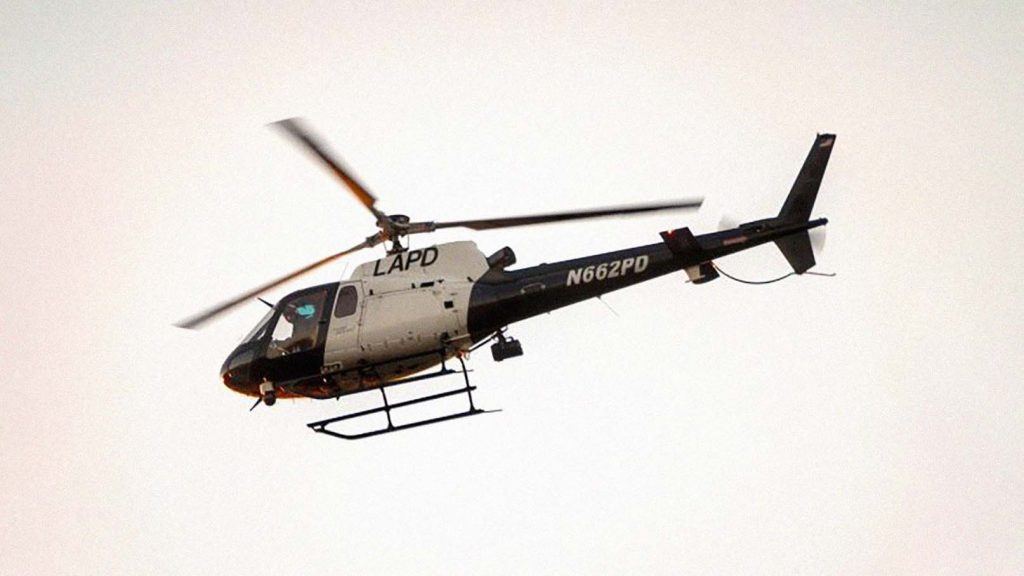 Los Angeles's international reputation was on the line. As they prepared to host millions of visitors to the city for the 1984 Olympic Games, planners expressed their anxieties about one issue in particular—crime. To ensure a successful, safe event, planners opted for a massive display of police power. As athletes, spectators, and press from around the world arrived in the city, they would be watched. Federal, state, and local forces would collaborate to control the steady stream of people and to justify the added costs of anti-crime and anti-terrorism technologies.
In hindsight, this was only a blip in the long history of law enforcement expansion in Los Angeles, and in the United States. Police using anxieties about terrorism goes back much farther than the successful Olympics bid. This had long been an effective strategy to obstruct political activism through the twentieth century.
David Helps takes us from his discovery of confidential police records to audio footage of key actors in LA's history of intrusive law enforcement, to on-the-ground policing, to the assault on US American civil liberties and the response from various activist groups. He illuminates the ongoing possible tensions between police departments, the technologies of surveillance they employ, and civilians. What are the police allowed to know about civilians, and what are their justifications for acquiring that information?
View the full episode transcript.
Historian Biographies
David Helps is a historian of the twentieth-century United States in a global context. His research, teaching, and public scholarship focus on the themes of policing, migration, cities, and political economy. At the University of Michigan, he is a graduate fellow with Documenting Criminalization and Confinement, a public-facing collaboration between scholars, students, activists, and impacted communities in Detroit and beyond. His writing on policing and economic justice has appeared in the Cleveland Review of Books and Detroit Metro Times.
Kat Brausch is a legal historian of the American left. She is a PhD student in History at the University of Michigan whose research explores political trials, radical lawyering, and incarceration during the twentieth century. She received her JD from the University of Michigan Law School in 2018.
Nicole Navarro is a PhD candidate in History at the University of Michigan. She is a member of the Documenting Criminalization and Confinement project and the Policing and Social Justice HistoryLab. Her research focuses on the urban and political history of policing, education, and housing in late-twentieth century Washington, DC, through a comparative race lens.
Mark Vestal is a PhD candidate in US history in the UCLA History Department. His research explores black working class housing politics in Los Angeles over the course of the twentieth century. He currently serves as the team leader of the Archives Division of Million Dollar Hoods.
Production Credits
Episode Producer: David Helps
Episode Contributors: Kat Barusch, Nicole Navarro, Mark Vestal
Host and Season Producer: Daniela Sheinin
Executive Producer: Gregory Parker
Editorial Board: Gregory Parker, Daniela Sheinin, Melanie Tanielian, Matt Villeneuve
Image: William Garrett, CC BY 2.0.
Share your thoughts about Reverb Effect by messaging reverb.effect@umich.edu.
© 2020 Regents of the University of Michigan
Author
Alexander Stephens and Gerson Rosales
Contributor
Daniela Sheinin, Gregory Parker, Matt Villeneuve, and Melanie S. Tanielian
Department or Unit
History